Rahul Kohli to host Warhammer Skulls as it returns this May with world premieres, new trailers, behind the scenes looks, and new content galore
New reveals and updates for Space Marine 2, Total War: Warhammer III, Darktide and Boltgun in an action-packed showcase on May 25th.
World renowned Games Workshop (this year celebrating 40 years of Warhammer), in conjunction with several of their licensed partners, today announce that the much-anticipated Warhammer Skulls event is returning for its seventh year on May 25th, starting 5pm BST / 9am PST.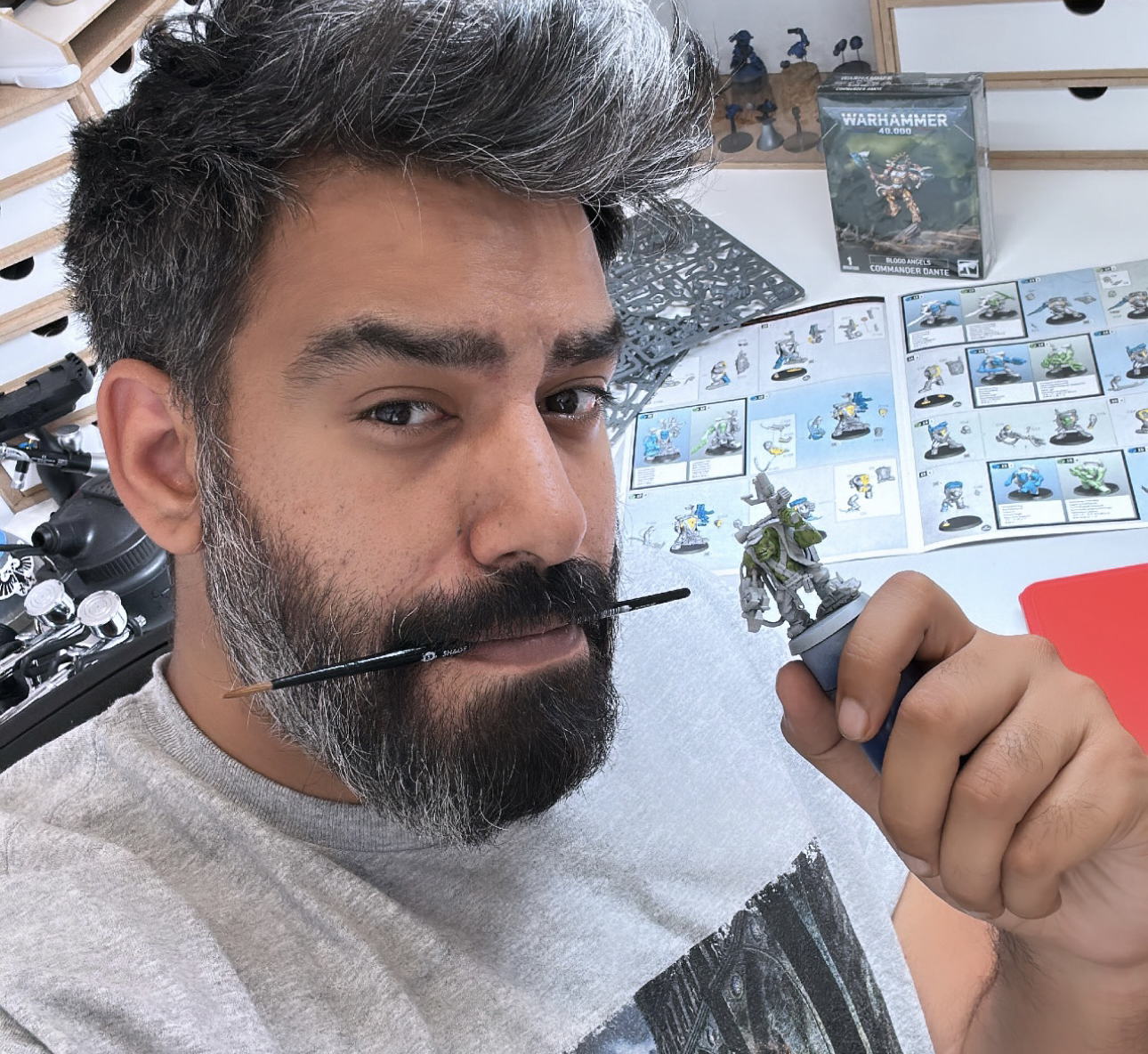 The ultimate festival of Warhammer video games will kick off with a showcase hosted by Rahul Kohli. ​ Fans can expect new world premieres, reveals, and behind the scenes looks for some of the biggest and best titles, including last year's world premiere Warhammer 40,000: Boltgun, which launches on May 23rd on PC, Xbox, PlayStation, Switch as well as Warhammer 40,000: Space Marine 2, Total War: Warhammer III, Warhammer 40,000: Darktide, Warhammer 40,000: Rogue Trader – plus exciting news coming from Frontier Developments. 
"The celebration of Warhammer video games, Skulls, is kicking off next week, Thursday, May 25th at 5pm UK time, 9am Pacific, which I'm delighted to announce I'll be hosting," said Rahul Kohli. ​ "So, get ready for exciting announcements and world premieres as well as a weeklong discount across a wide range of Warhammer video games."
After the showcase, players will then be able to enjoy week-long offers and freebies, including up to 80% off Warhammer titles; as well as new content and free updates across multiple platforms, including Steam, Xbox, PlayStation, Epic Games Store, Prime Gaming, Apple App Store and many, many more. ​ 
You can already get in on Warhammer Skulls festival action with World of Tanks: Modern Armor with their inspired by Warhammer 40,000 in-game event now available on consoles.
Anyone wanting to watch the action live and keep up to date with all things Skulls can follow Warhammer on Twitch at twitch.tv/warhammer and use the hashtag #WarhammerSkulls to be part of the conversation across all social media platforms. ​ After the livestream, head over to warhammer-community.com/skulls to get all the details – including links to sales. ​ In China, the launch will be broadcast simultaneously on bilibili, via the official bilibili Warhammer channel.