From platformers, through roguelikes, adventures, and sim, to strategy, RPG, horror, and survival. From PC, through VR platforms and Nintendo Switch, to PS4 and Xbox One. Indie Games Poland Foundation sends to PAX Online X EGX Digital a strong and proud gamedev representation consisting of the best Polish indie gaming!
Did you know that in a relatively small country like Poland, almost 500 video game studios are functioning today? You've probably heard of those that brought you The Witcher, Dying Light, or This War of Mine. But there's so much more on the vibrant Polish gamedev scene to be discovered! Thanks to the support provided to developers by the Indie Games Poland Foundation, you'll be able to sit back and play, watch, comment, and enjoy some of the finest independent games born in this part of Central Europe.
Please save the date for the Once Upon a Time in… Poland PAX panel to learn a little about both the history of Polish game development and modern successes. The panel will take place on Monday, September 14th, between 10:45 p.m. and 11:45 p.m. PDT.
Gamers should also keep an eye on the PolskiGamedev Twitch channel, where all games being a part of the virtual Polish booth will be streamed in English from September 12th until September 18th.
Now let's jump to what kind of games straight from Poland you'll be able to get familiar with during the upcoming event. The full lineup can be found on the Foundation's event landing page, http://igp.org.pl/paxegx2020/, and below is a short word about each of those fantastic games (featured in alphabetical order):
4 Minutes to the Apocalypse – an upcoming action-adventure RPG from Atomic Wolf, the creators of Liberated. The game will be officially revealed during PAX, showing the first teaser trailer and inviting gamers to discover the secret behind the events that happened during the nuclear war on the Arizona-12 submarine.
Danger Scavenger – a fast-paced action, cyberpunk-themed, roguelite skyline crawler from Piotr Wołk and Star Drifters, the developers behind Driftland: The Magic Revival. Danger Scavenger will be available for a hands-on experience to all gamers willing to do some crawling, looting, and shooting while fighting with the greedy corporations ruling the cyberpunk world of the future. Developers will also reveal the new trailer for the Nintendo Switch™ version of the game.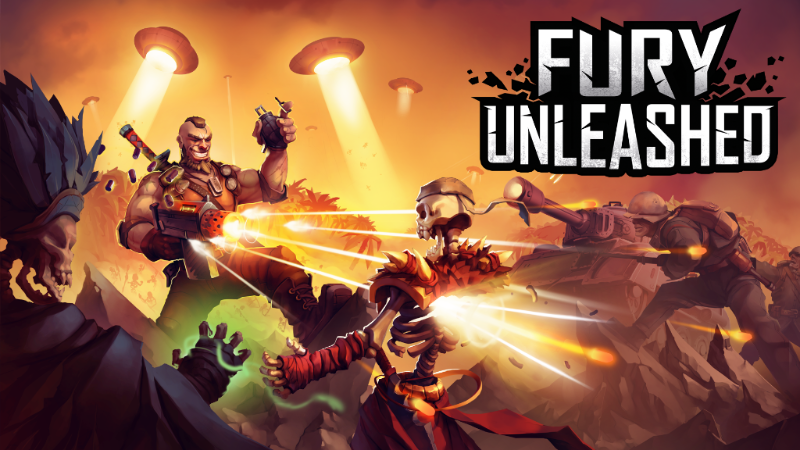 Fury Unleashed – a combo-driven roguelite action platformer where each kill you score increases your combo. The game is now available on PC and all major current-gen consoles, but those who'd like to test it first before making a decision about a potential purchase will get the chance to do so during the event.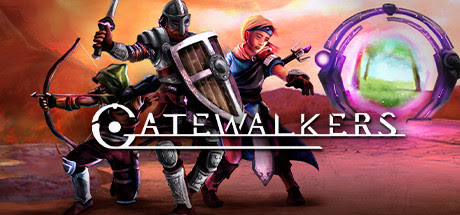 Gatewalkers – a cooperative survival game with action RPG elements. Put your hands on the demo and travel across different worlds featuring hostile inhabitants, extreme weather conditions, toxic atmosphere, and lack of water, all in order to save your own world.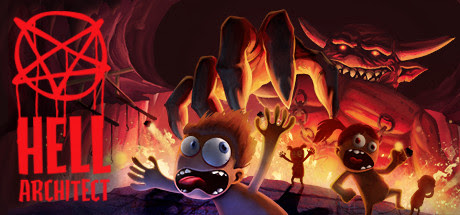 Hell Architect – good people go to heaven, bad people go to hell, and sometimes they even get the chance to build it from scratch and then manage the whole thing. Inspired by such games as Dungeon Keeper, Oxygen Not Included, and Prison Architect, the game is planned to release this year, bringing its own, hellish style. A style you'll be able to experience yourself thanks to the demo version available during the event.
Hellish Quart – this realistic, physics-based 3D sword dueling game set in the 17th century will soon come to Steam Early Access and allow you to feel the adrenaline rush that accompanies facing the finest swordsmen out there. Either in single-player or local-multiplayer game modes.
Inkulinati – the demo for this turn-based strategy with medieval animals inspired by 700 years-old real-life medieval marginalia will be available to open public for the first time during the event. So make sure not to miss the opportunity to test one of the most original indie games out there.
Lust from Beyond – in this action-adventure game, you get to explore a world inspired by the works of Lovecraft, Giger, and Beksinski. One that's set in a Victorian mansion and featuring a cult worshiping an otherworldly erotic deity. Sounds interesting enough? Then make sure to visit the game page and test its prologue during the event.
Model Builder – pretty obviously, it's a game about building and customizing model vehicles. What's not so obvious, however, is how much fun it actually brings. Assemble, customize, and display your creations, filling your virtual shelves with amazing machines. Play the game demo and check for yourself how satisfying this activity can be.
Natural Instincts – this unique environmental experience is perfect for those seeking a break from the noise and rush of the big city. Try out the demo version and give commands to the animals, observe their rituals, and help them survive. Help them to face different disasters, react to human presence, and make sure the animal kingdom will flourish thanks to your care.
Prison Simulator – play the role of a prison guard balancing on the thin line between satisfying both prison management and the aggressive, dangerous convicts. Get familiar with the game before its demo becomes available during the Steam Autumn Festival.
Rustler – there are serious gangster games like the GTA series, and then there's Rustler. A crazy open-world action game, full of pop-culture references. Complete insane quests, kill heroes, steal horses, fight guards, rob peasants, and perform a variety of other crazy stuff you can only dream of in the demo version of the game.
SAD RPG: A Social Anxiety Role Playing Game – if either you or someone who's dear to you suffers from Social Anxiety Disorder, then maybe this experimental indie RPG will make it a bit more bearable. This unexpectedly colorful, weird, and full of surprises journey will begin on Steam Early Access later this year, so it's worth taking a closer look at it now.
Siege Survival: Gloria Victis – try out the demo of this medieval resource management survival game, where you lead a group of civilians to survive the siege. Craft supplies, scavenge resources in the fallen city, and provide the last soldiers with everything they need to hold the castle against the overwhelming enemy forces.
Stargaze – is the only VR game in the lineup that will allow you to become a curious astronomer influencing a whole galaxy of planets and their mysterious inhabitants by manipulating a powerful telescope. Take photos of captivating events and fill out your research journal to uncover the secrets of the cosmos while playing the game demo.
Strings Theory – is a bit freaky, a little tricky, but at the same time, an amazingly logical game with an abstract concept and touching heroes. Inspired in a way by physics' string theory, and used only as an excuse to make a pretext for us to create something with a broadly expanded story in which the main focus is put on the individual character of the protagonists. Sounds crazy enough? Good, as in this case, the demo should meet all your expectations.
The Last Show of Mr. Chardish – embark on a journey through the variety of worlds created by the ingenious mind of the successful director, Robert Chardish. Take on the role of the actress Ella, and through exploring an old theater, try to unveil secrets hidden in the extraordinary, magical plays created in the imagination of Mr. Chardish. Try out the demo to experience this unique take on the adventure genre.
This is the Zodiac Speaking – if you're a fan of serial-killer stories, especially those based on real events, then this game is for you. Try out this story-driven FPP mystery thriller-horror with stealth and detective modes. One that gets back to horrific events when a never-captured murderer, Zodiac, was terrorizing US citizens.
Uragun – control the deadliest weapon humanity has ever created in this challenging top-down shooter. Download the demo and use your instinct to create a tactical combo and wreak havoc among countless enemy AI forces.
Werewolf: The Apocalypse — Heart of the Forest – the first-ever video game adaptation of the system, this game is an enhanced visual novel inspired by the role-playing tabletop experience. The demo of the game will allow you to become Maia, a young woman who uncovers the secrets of her ancestry in the Białowieża Forest, a real and ancient wilderness in Poland. See how much focus the developers have placed on the Rage mechanic. Controlling this resource will allow you to change the perspective on the world and see aspects invisible in other playthroughs.
And if panels are what you love most about PAX, then despite the one mentioned above, you can also join the "Vampires, Wraiths, and Werewolves – the next generation of World of Darkness indie videogames" for the game developer discussion and game giveaway. The panel will take place on Tuesday, September 15th, at 8:00 a.m. PDT / 11:00 a.m. EDT / 4:00 p.m. BST, on twitch.tv/egx.